Olympic Natl Park 2014
This section documents a 5-day visit to Oly NP in
May of 2014. Images include documentary,
serious, and an occasional abstract. The "on location" images are my attempt to take post
card images to prove I was actually there.
(humor)
The intent is to provide the viewer a feel of what
they can expect to see and experience on a
similar visit.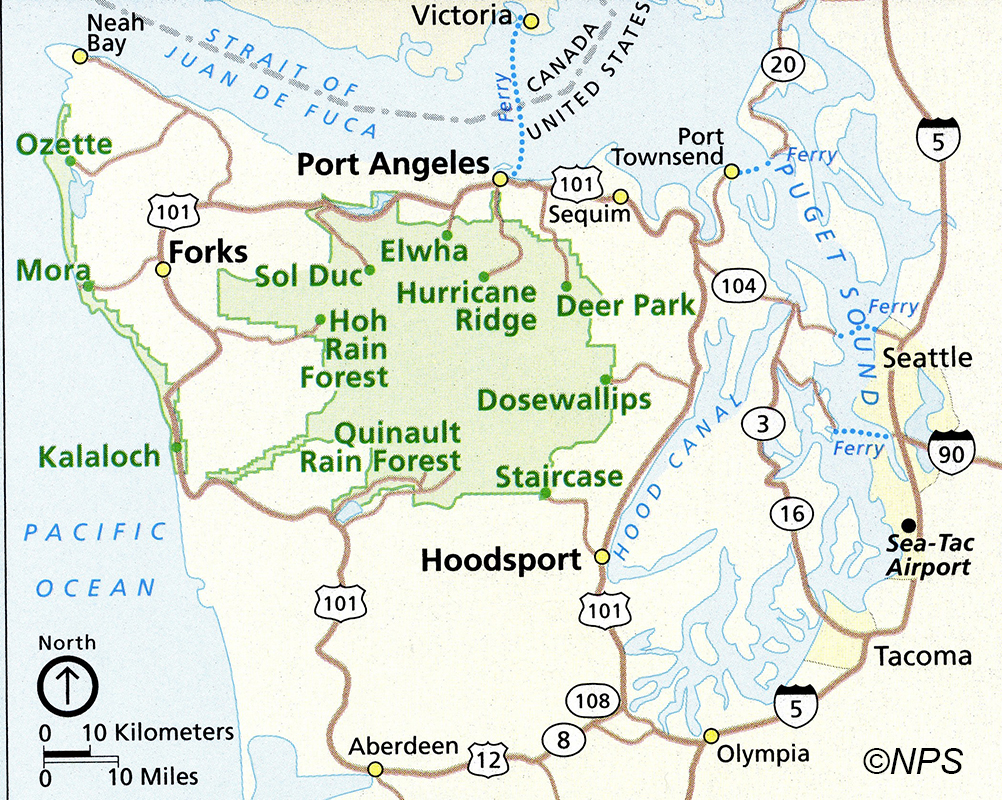 This is the most basic map I could find that identifies
the best photo locations.