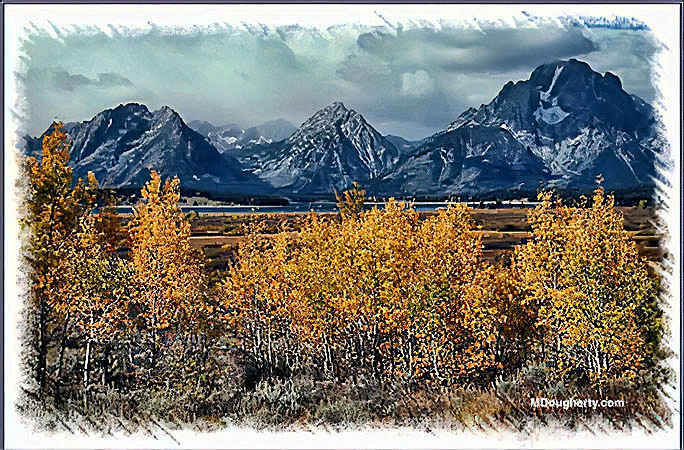 Having finally reached the Grand Tetons, the experience of viewing the Tetons is outstanding in and of
itself. However, the first day, the weather was erratic and uncooperative. On a subsequent visit a few
days later, the ranger service decided to perform a controlled burn up wind which basically wiped out all
visibility in the valley. Sometimes you just need a little luck.
I tried to salvage at least one OK image by concentrating on the color in the foreground. I was not able to
capture any acceptable images of the peaks themselves due to visibility problems. If the lack of visibility
had been caused by storm conditions, I could have had some fun but the lack of visibility was caused by
a smog like haze engulfing the entire valley in front of the Tetons.