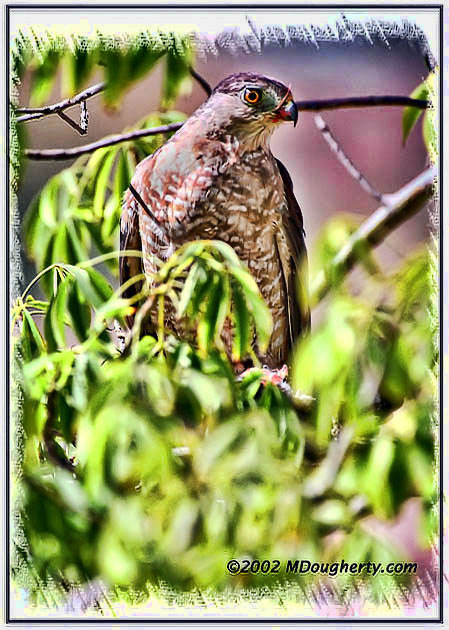 The hawk is sitting in a Silk Floss tree snacking on a pigeon. The image was captured with a 500 mm AF F4 with 1.4x
extender. There was a slight wind but the hawk moved his head a lot which provided a catch light in its eyes in certain
positions. Due to the windy condition and lens selection, the trick is to shoot, refocus, and shoot again as many times as possible until you run out of film or the hawk flies away which he did after I finished the first roll of film.
The dark color of the hawk and the light green color of the leaves of the tree in mid afternoon sunlight is a difficult
exposure situation. The body of the hawk was under exposed by .7 stops to compensate for the dark color of the hawk
and the tendency of the light meter to over expose the entire image. The background consisted of a tile roof which lent a
warm tone to the other greenish/yellow foreground.